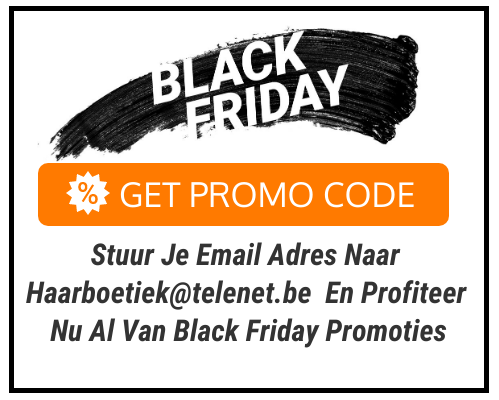 Kortingscode ENG
At Haarboetiek we love strong promotions!  That is why send your email address to [email protected] and you will receive a LINK of promotions with at least -30% TO -70% discount on a selection of products and Materials.
You can take advantage of this for birthdays, Sinterklaas or Christmas ... we may even wrap it for you.
The conditions:
The discount link is only available if your email address is known to us of having already made a purchase in 2020.
Discount link will be valid until the end of November 2020.
Products there are available in a certain stock, they cannot be ordered afterwards at that price.
An update with new products every few days.