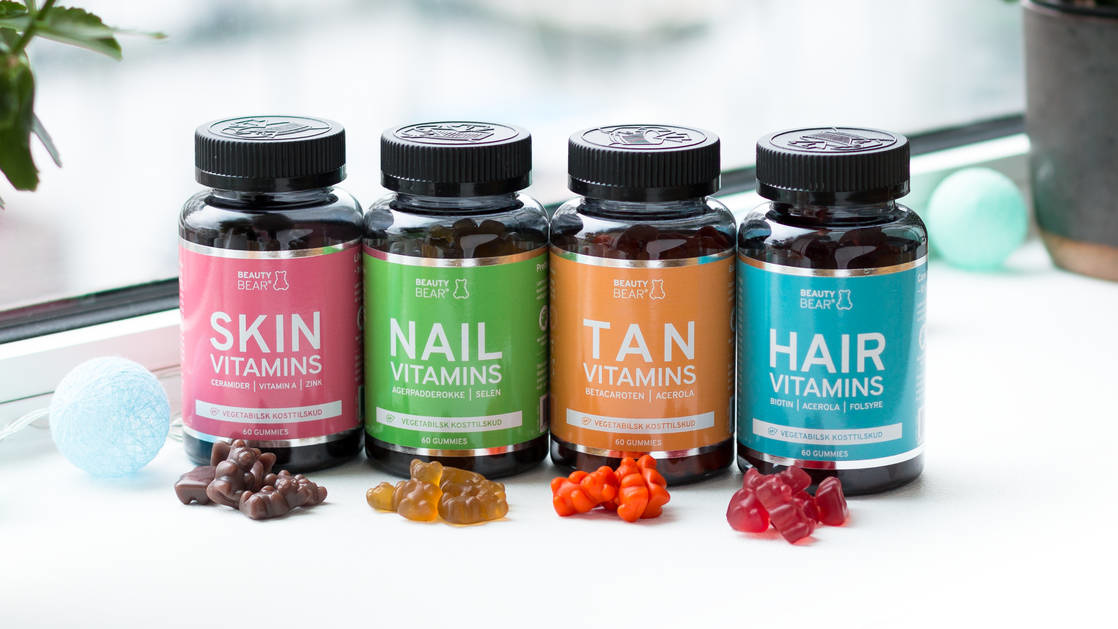 Haarvitamines Engels
Here we are going to talk today about the Beauty Bear vitamins that make beauty a pleasure! The Beauty Bear Vitamin Gummies are specially designed with nutrients for your HAIR, SKIN, NAILS and TAN and now also specifically for KIDS. All gummy bears are made on the basis of pectin (fruit fibers), making them soft and delicious to chew. Beauty Bear Vitamins brings out your inner beauty, because beauty comes from within.

The Beauty Bears give you the best and health. That is why all vitamin gums are made from natural ingredients and therefore contain no artificial colors, flavors, preservatives or sweeteners.
Instead, they contain natural colors and flavors from fruit and cane sugar (1.3 g per day dose) and glucose syrup from gluten-free wheat and GMO-free corn.

VEGAN
Beauty Bears also believes that all animals must be able to live with dignity and therefore no animal ingredients are added. All gummy vitamins in the Beauty Bear series are made from pectin (fruit fiber) instead of gelatin and only contain vegan ingredients.
That is why we promise that all animal lovers, vegetarians and vegans can safely enjoy our gummies with a good conscience.
The Beauty Bears can be obtained in 5 different versions, this for each specific problem.
Click on the following links for the type of vitamin you want to know more about

• The vitamins for the hair
• The vitamins for the skin
• The vitamins for the nails
• The vitamins for a beautiful tinted skin
• The vitamins especially for children

The Beauty Bears Vitamins are recognized in Belgium and may therefore be sold.

Haarboetiek currently also offers this and temporarily gives shipping costs on the product for free.